We worked with the iconic TGI Fridays to redefine their Brand World — both visually and verbally. Bringing back the iconic red and white stripes from the restaurant's original site  in Manhattan, NY, developing a new responsive logo and supporting identity elements.
A new bright, vibrant and fun photographic direction.
Visual assets steeped in heritage, recrafted for the future.
Performing in print with extended typefaces for menu design.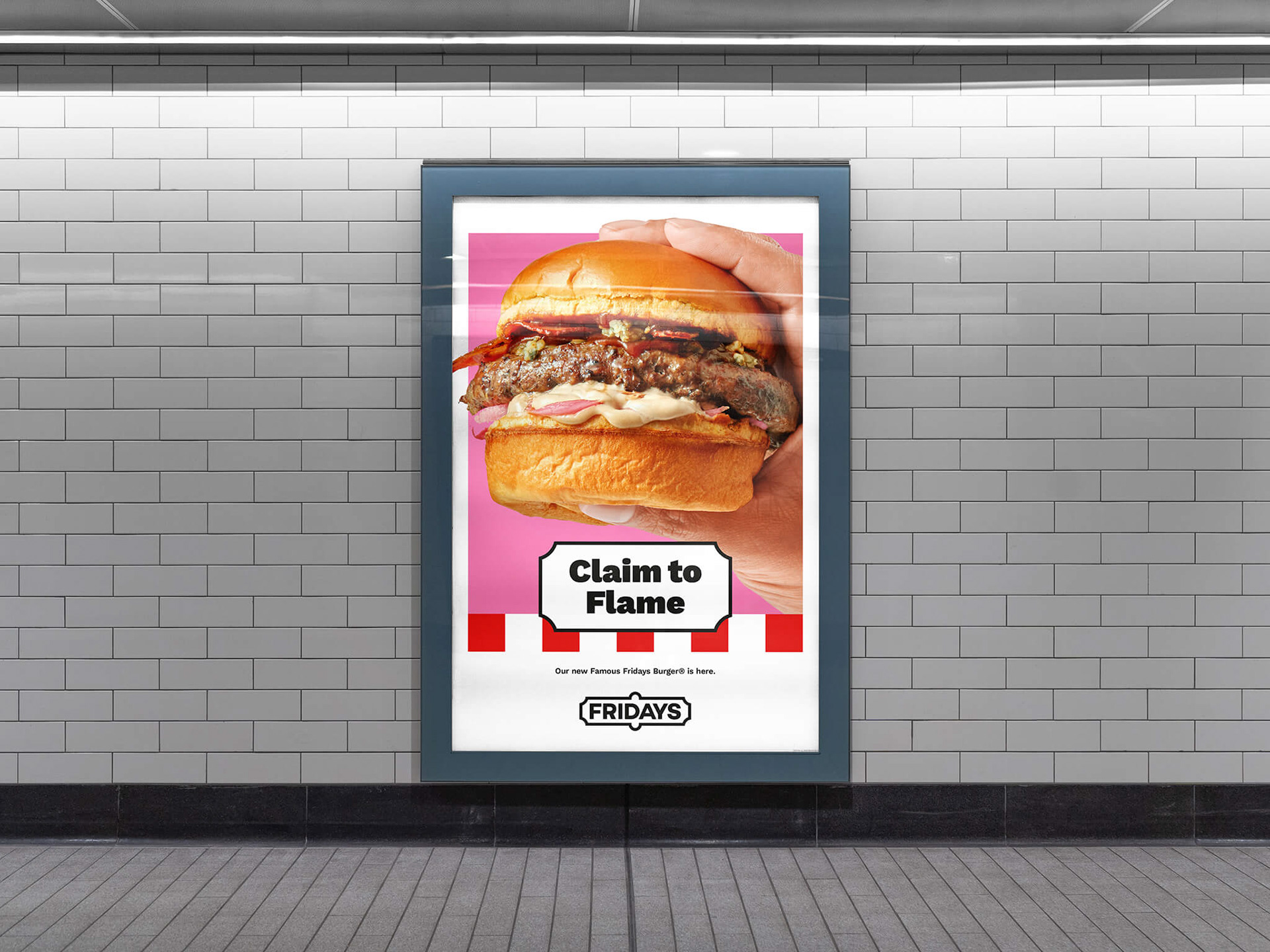 Branding every product with those iconic stripes from 1965, designed to sing out on social channels and be instantly recognised.